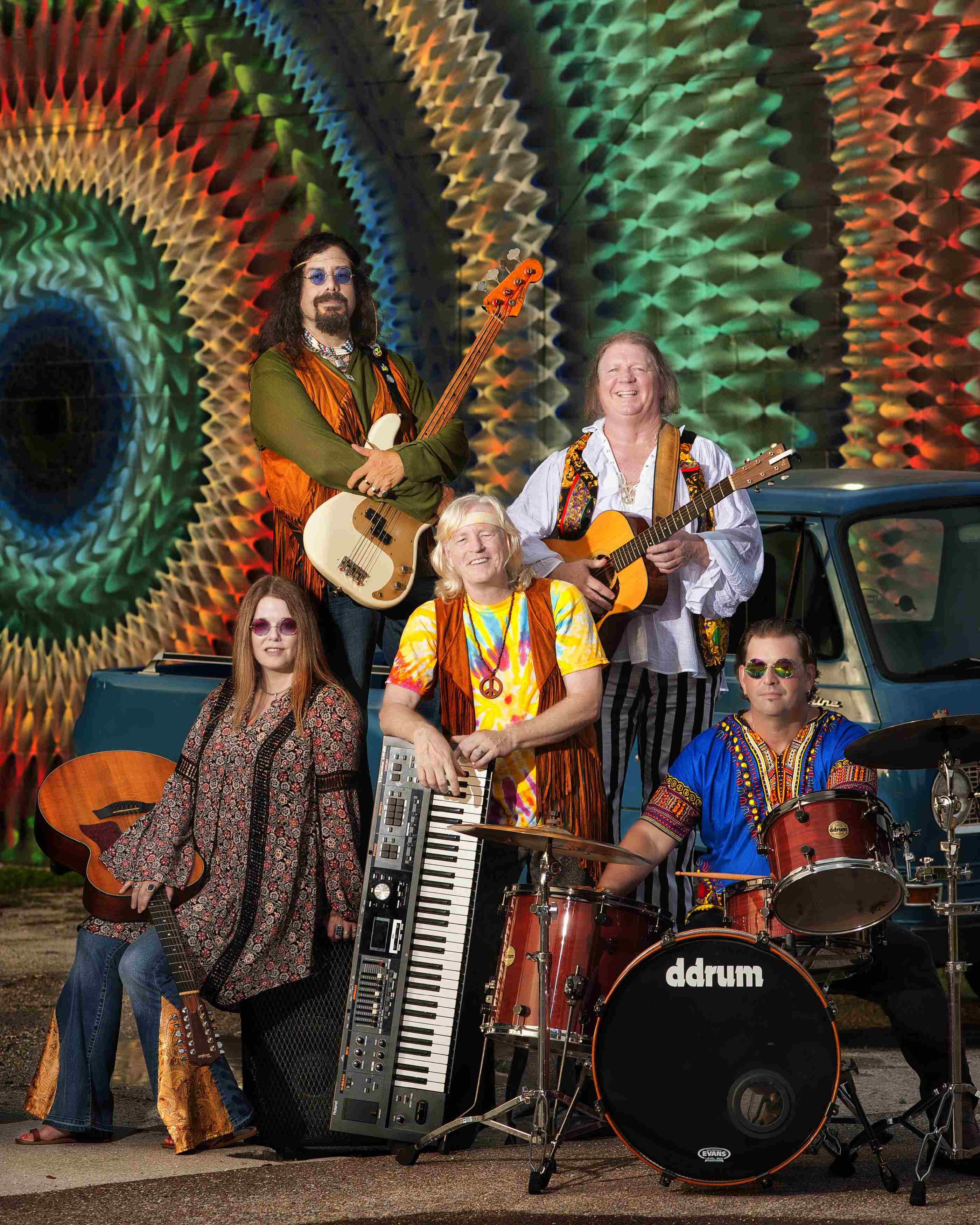 Peace of Woodstock
When
Occurs on Saturday November 11 2023
Approximate running time: 1 hour and 45 minutes
Venue
Stone Hall
502 Third Avenue West
Bradenton FL 34205
Show Notes
×
Peace of Woodstock is a 90-minute show paying tribute to Woodstock, the famous three-day festival of Peace, Music, Love, and Fun, in upstate New York that defined an entire generation!
This show will take you on a musical journey from the acoustic opening act of the Woodstock experience, Richie Havens, through the closing moments of the festival with the explosive electric sounds of Jimi Hendrix. Also featured are songs from Crosby, Stills, Nash, The Who, Janis Joplin, Sly and the Family Stone, Joe Cocker, Arlo Guthrie, Country Joe McDonald, Santana, the Jefferson Airplane, and others.
Most of the members of Peace of Woodstock grew up playing together in various bands around the Tampa bay area, followed by many years extensively touring most of the fifty states and parts of Europe with many opt groups and recognizable names in the rock world.
Peace of Woodstock will excite and bring back the greatest memories of this life-changing event. Party on!