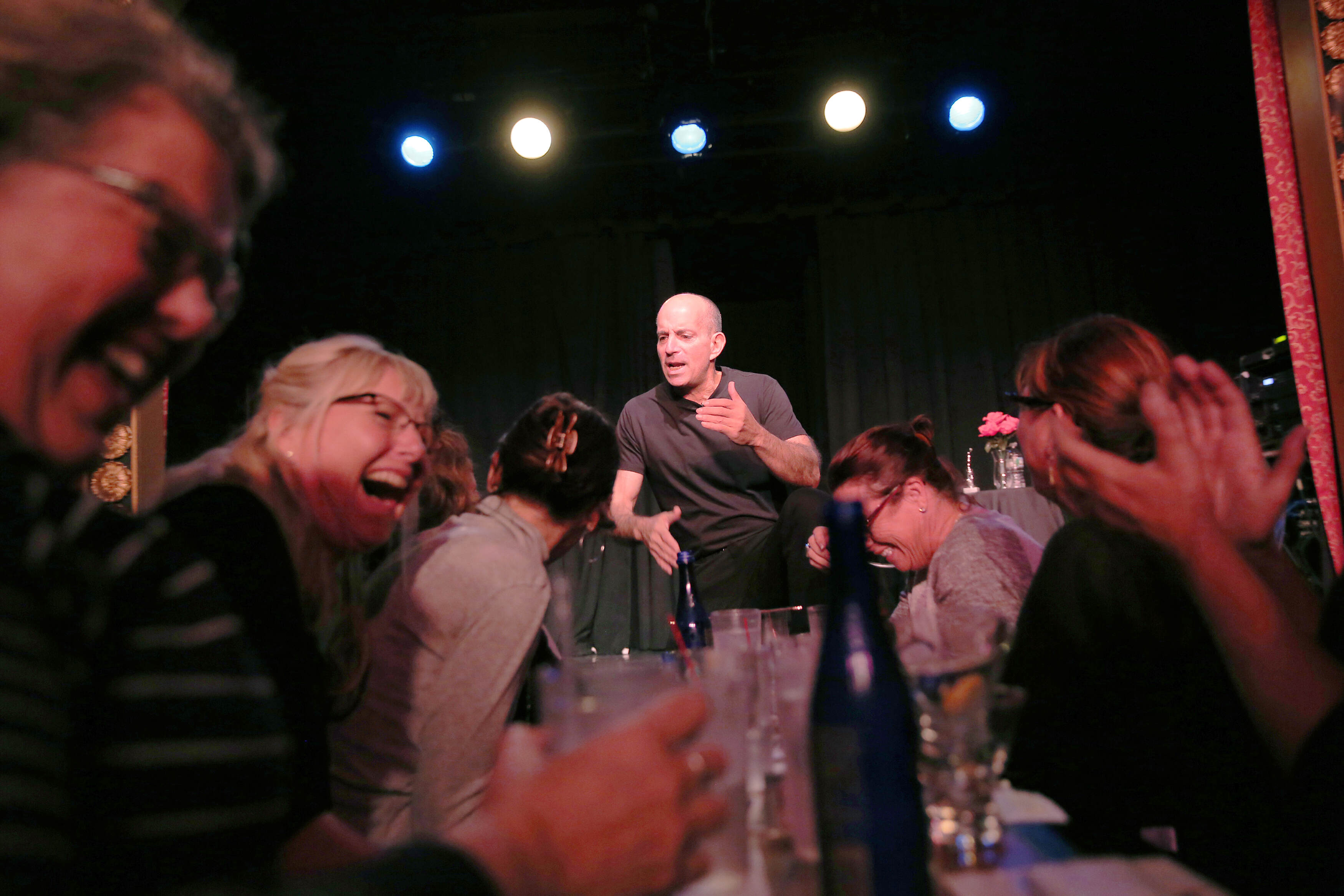 My Son the Waiter a Jewish Tragedy
When
Runs from Wednesday April 3 2024 to Sunday April 7 2024
Approximate running time: 1 hour and 20 minutes
Venue
Stone Hall
502 Third Avenue West
Bradenton FL 34205
Show Notes
×
My Son the Waiter - A Jewish Tragedy!
If you ever longed for something, If you ever desired it with all your heart, If you were willing to wait tables for 29 years to pursue your dream then
My Son The Waiter
will give meaning to your life!
Actor/comedian Brad Zimmerman's moving & hilarious story about the grit & passion required to 'make it' as an artist, and the sweet rewards that come from never giving up. Brad moved to New York and 'temporarily' worked as a waiter for 29 years, while pursuing his career as an actor. Finally, he got a role on
The Sopranos
and worked as a comedian, opening for Joan Rivers (8 years), Brad Garrett and George Carlin. Now he has his own Off Broadway show that is as touching & profound as it is entertaining. "You'll laugh your tuchas off!" -
Huffington Post
Best for ages 17 and up. Some mature content, language, and adult themes.
From The Producers of
My Mother's Italian, My Father's Jewish And I'm In Therapy, Respect, and You Say Tomato I Say Shut Up!
My Son the Waiter website