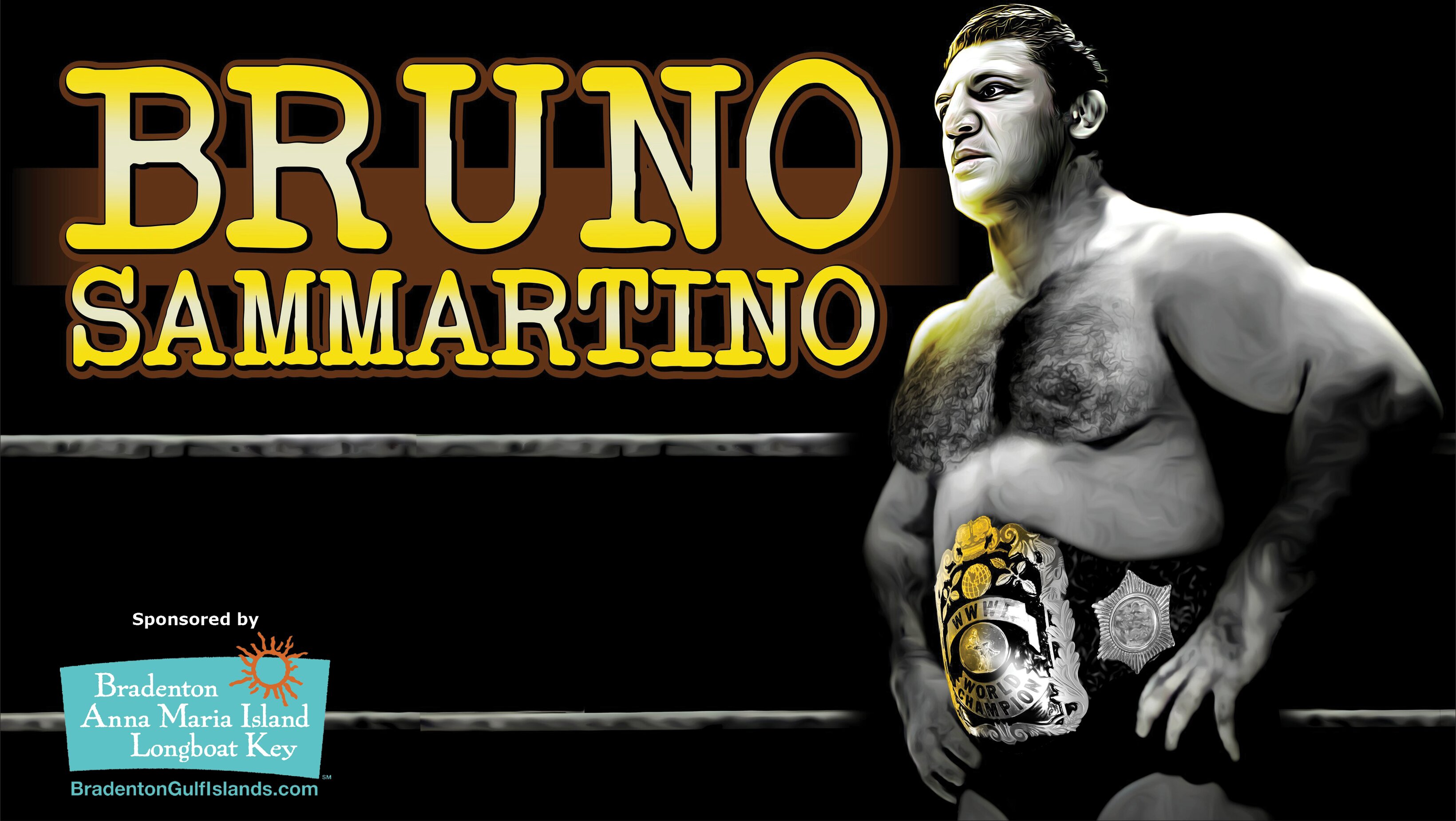 Bruno Sammartino Documentary
When
Occurs on Thursday February 9 2023
Approximate running time: 1 hour and 40 minutes
Venue
Stone Hall
502 Third Avenue West
Bradenton FL 34205
Show Notes
×
Sammartino, who passed away in 2018, was the son of Italian immigrant parents. During World War II his family fled the Nazi invasion of their home in Italy after fearing for their lives at the hands of Adolf Hitler's SS troops. At the age of 13, the malnourished Italian boy reached the U.S., unable to speak English and became an easy target of schoolyard bullies. Sammartino battled adversity to eventually become one of the greatest legends in wrestling history. During the peak of his fame he headlined 188 sold out shows at Madison Square Garden.
The documentary is an in-depth story of "the man behind the belt" with a unique look at a legendary athlete's worldwide fame told through the lens of everyday life. In addition to family interviews, the documentary includes testimonies from celebrities who looked up to Sammartino including Tampa Bay resident John Cena and Arnold Schwarzenegger who called him, "the star of all stars."
"It allows others intimately involved with his life to share their experiences about the man behind the titles," says film producer Larry Richert. "It's the story behind the heart of a champion and a true wrestling legend and the love of a mother and son tested to the limits of human capacity. It's the story of how Bruno got to America. It's as riveting as any tale ever told, and you'll root for him all over again."
Richert is a Pittsburgh radio celebrity who hosts the Radio Morning Show on 100.1 F.M. and A.M. 1020 KDKA. He is the ambassador of the Bradenton Area in the Pittsburgh Market. Richert will attend the special film screening along with Sammartino's son Darryl Sammartino. The two will participate in a Q&A with the audience following the show.
Bruno Sammartino was produced by HM3 Bruno LLC, Pat Hampson, Michael Young, Craig Koryak, Chris Martin, Chris Cafardi and Larry Richert.
Presented in partnership with the Bradenton Area Convention and Visitors Bureau. You can like and follow them at Bradenton Area Arts & Culture
For more information on the film or about Bruno Sammartino, visit
Bruno Sammartino