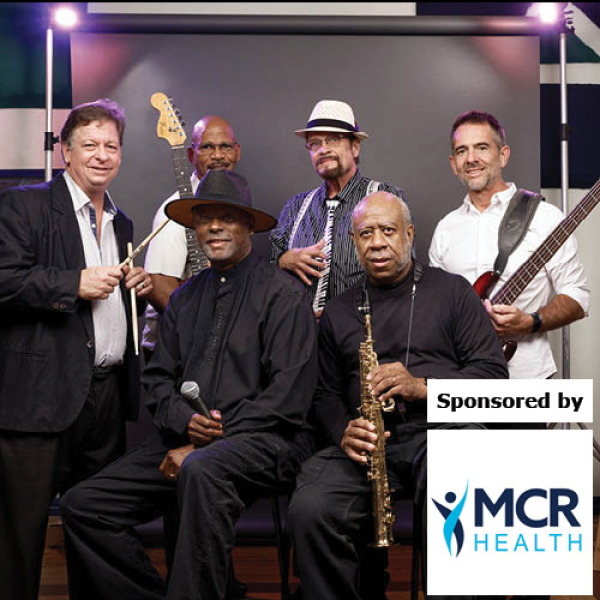 Night of R & B and Jazz with Nu Jazz
When
Occurs on Saturday November 5 2022
Approximate running time: 2 hours
Venue
Stone Hall
502 Third Avenue West
Bradenton FL 34205
Show Notes
×
Nu Jazz is a contemporary jazz band from the Sarasota/Bradenton area. We play hits from many artists in the genre such as The Rippingtons, Richard Elliot, Peter White, Spyro Gyra, Boney James and many more.
Nu Jazz is led by Dr. Melvin Price, a local Foot & Ankle Surgeon with MCR Health. Along with accomplished musicians Eric Enfield – Keyboards, Ron Ross – Bass Guitar, Corey Ross – Drums, Gregg Jordan – Guitar, Keith Allen – Percussion and Veola Drain – Vocals. N uJazz brings your favorite R&B tunes to a new level with a jazz twist.
This exciting event is sponsored by MCR Health.