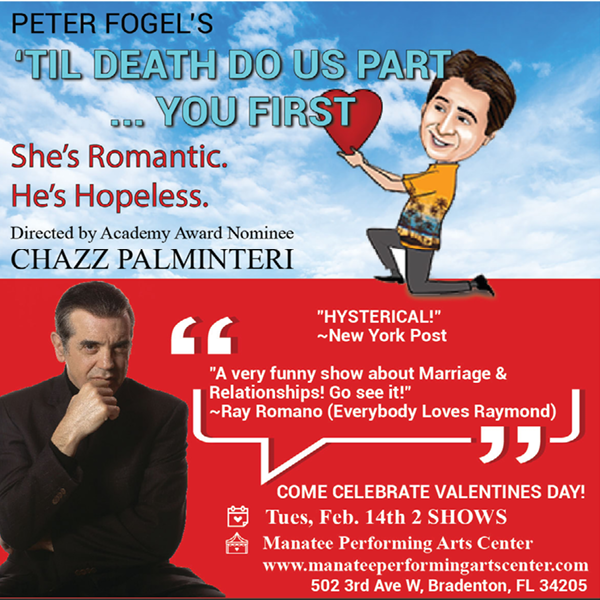 Peter Fogel's 'Til Death Do Us Part...You First!
When
Runs from Tuesday February 14 2023 to Tuesday February 14 2023
Approximate running time: 1 hour and 15 minutes
Venue
Stone Hall
502 Third Avenue West
Bradenton FL 34205
Show Notes
×
COME CELEBRATE LOVE & LAFFS ON VALENTINE'S DAY WITH "TIL DEATH DO US PART... YOU FIRST"
Peter Fogel may not be a name you recognize, but is a face you may be able to identify. Bringing his own experience to the show, this is the perfect way to spend VALENTINE'S DAY with the love of your life, laughing at the wonderful absurdities of relationships & romance! Whether you're in a relationship, just gotten out of one, or haven't found the right one yet, you may be able to relate to his talk about the true confessions about marriage, sex, and other things that end prematurely! Join in on the laughter from all the hopeless romantics this one night, and maybe you'll leave with a slightly new plan to your own love life.