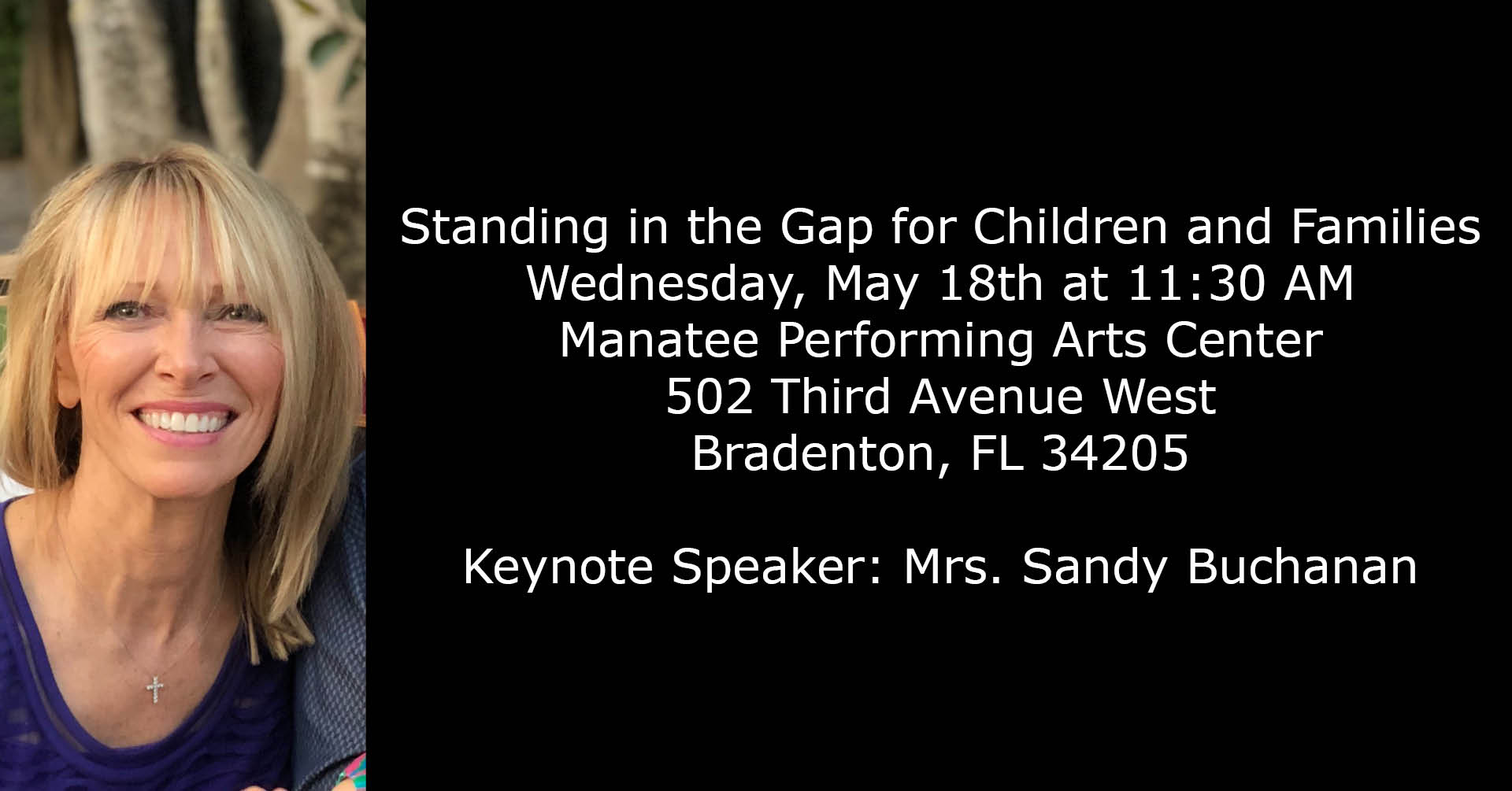 Standing in the Gap for Children and Families
When
Occurs on Wednesday May 18 2022
Approximate running time: 1 hour and 30 minutes
Venue
Kiwanis Ballroom
Manatee Performing Arts Center
502 Third Avenue West
Bradenton FL 34205
Show Notes
×
Presented by Angel Watchers
Join us for this inaugural event!
Keynote Speaker: Mrs. Sandy Buchanan
Mrs. Sandy Buchanan has been married for 41 years to Congressman Vern Buchanan. Like Vern, Sandy is from a large, blue-collar Michigan family and a graduate of Cleary University in Michigan. She and Vern worked together to establish and build the family business and the Buchanan Family Foundation, which supports diverse community causes. She is also a devout Christian and very involved in First Sarasota Baptist Church. Sandy and Vern live in Longboat Key. They have two grown sons, James and Matt and four grandchildren.