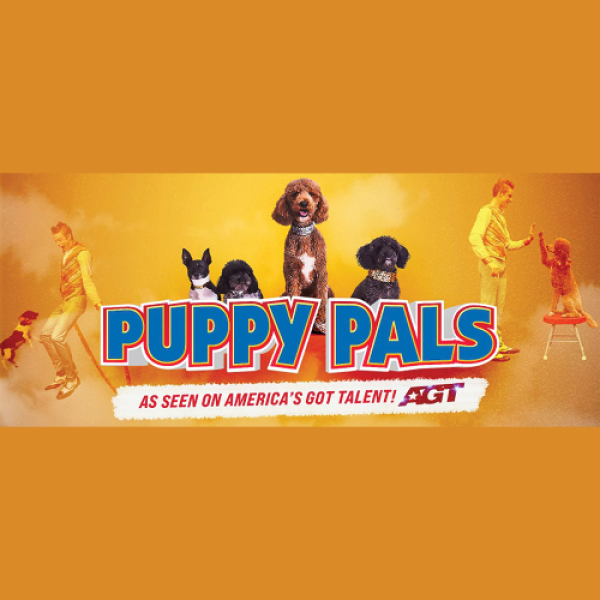 PUPPY PALS Comedic Stunt Dog Show
When
Runs from Saturday November 12 2022 to Saturday November 12 2022
Approximate running time: 2 hours
Venue
Stone Hall
502 Third Avenue West
Bradenton FL 34205
Show Notes
×
A Howling Good Time!
Puppy Pals is a family fun action-packed show where adopted and rescued dogs perform spectacular stunts and breathtaking feats. Watch as we lead the puppies and audience through challenging and comical tricks as the pooches show everyone who is really boss! Full of surprises and laugh-out-loud canine comedy this performance appeals to children of all ages.
Our cast of performers and stunt dogs delight and dazzle audiences of all ages, with high energy excitement from beginning to end. During the Puppy Pals Comedic Stunt Dog Show you will witness some of the most incredible dog stunts and behaviors ever performed by man's best friend. The experience has amazing dog tricks, big air stunts, comedy antics, dancing dogs, backflip dogs, athletic feats, and is the most entertaining show of its kind!