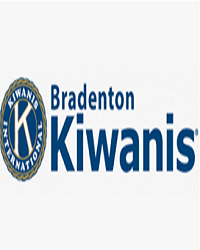 Bradenton Kiwanis Meeting: Dec 15th, 2020
When
Occurs on Tuesday December 15 2020
Approximate running time: 1 hour
Venue
Show Notes
×
Come join us at Kiwanis Hall. Judge Ed Nicholas as agreed to be the speaker on Tuesday, December 15, 2020 which will be our Christmas program.
Ed will speak about his father, Dr. Sam Neel and repeat the program his father presented at Kiwanis on being a chaplain in the Army during World War II while a prisoner in a German POW camp during Christmas.
Tom Brokaw wrote about this story in his book, The Greatest Generation Speaks, which is Tom's second book on the Greatest Generation. It is a compelling story about faith.
Meeting includes lunch and reservations required ahead of time. Lunch $13.50