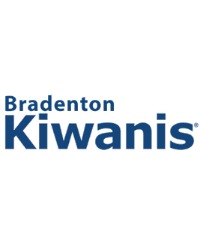 Bradenton Kiwanis Meeting: April 6th, 2021
When
Occurs on Tuesday April 6 2021
Approximate running time: 1 hour
Venue
Show Notes
×
President & CEO, Patrick Carnegie has been casting the vision and direction of MCR Health's strategies in operational growth, quality and patient satisfaction since 2014. The topic of Mr. Carnegie's presentation to the club will be regarding the pandemic and how he and MCR have gone through this extraordinary event and his role in helping out the community as well as what the future may hold in a potential role in the vaccination rollout.
With more than 40 healthcare centers, three mobile units, and 19 pharmacies, MCR Health is a private, not-for-profit healthcare system providing Family Practice, Internal Medicine, Pediatrics, OB/GYN, Behavioral Health, Vision, Dental and many other medical services.
Prior to leading the MCR team, Mr. Carnegie sat on the company's Board of Directors for four years, and brings over 24 years of community development experience as President and CEO of a large CDC.
Meeting includes lunch and reservations required ahead of time. Lunch $13.50