WILL ROGERS FOLLIES, THE
Friday March 11 2022 at 8:00 PM EST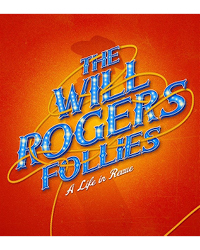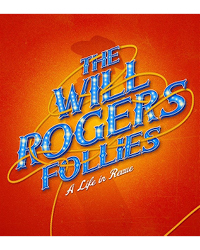 You've selected
Friday March 11 2022 at 8:00 PM EST
Change Date
×
Will Rogers is famous for saying I never met a man I didn't like, and anyone who has ever seen or performed in
THE WILL ROGERS FOLLIES
will agree that there has never been a man - or woman - who did not like
THE WILL ROGERS FOLLIES
.
Subtitled A Life In Revue, WILL ROGERS stands out among musicals because of the magic of its protagonist. Rare is the man who transcends decades and rises to the level of legend. Will Rogers does this, not only because of his accomplishments, but because of his philosophy, which espouses respect and confidence in the goodness of his fellowman.
The curtain rises on a Follies-style tribute to the man whose daily newspaper column sent America on its way each morning with a smile on its face. In fact, Will was a multimedia sensation, performing a weekly radio talk show as well as starring in motion pictures. Between rope tricks which entertain the audience while the show girls are changing their costumes for The Follies, Will soothes us with his old-fashioned common sense. The songs
"Never Met A Man"
and
"Give A Man Enough Rope"
are parables set to music.
Now it's time to get to know Will, his friends, and family. Will introduces us to the aviator Wiley Post, to his six sisters, and to his father Clem. Born to parents who were part Cherokee, Will learned early on to be proud of his heritage. When Will turned nineteen, he set off, despite his father's protests, to be a cowboy down in Argentina. It was at the train depot that Will first laid eyes on Betty Blake, the woman who would become his wife. But how theatrical is that? Not enough, apparently, because Mr. Ziegfeld quickly rewrites history and lowers Betty romantically from the Moon to recreate her first meeting with Will!
Once married, Will tours the country performing his routine until the day his big break arrives, and he is offered a part in Florenz Ziegfeld's Follies. After six fabulous seasons, Will is called to Hollywood to perform on the silver screen. After much success and a run for President in 1928, Will assesses his life. It is time to spend more time at home. Nonetheless, Will is called on to soothe the nation's jitters after the stock market crash. It seems that his straight talk and simple truths create quite an impact on the nation. The musical version is an upbeat celebration of this folk hero who made the world a whole lot better place than it was before he entered it.
Venue
Stone Hall
502 Third Avenue West
Bradenton FL 34205