The Marvelous Martha by Jane Plitt
Wednesday February 23 2022 at 4:00 PM EST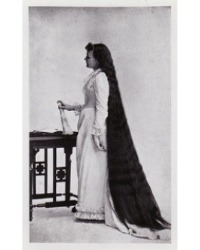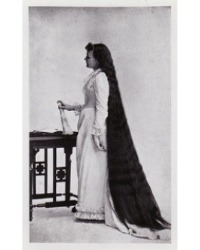 You've selected
Wednesday February 23 2022 at 4:00 PM EST
×
The Marvelous Martha by Jane Plitt
As we celebrate the 100th anniversary of women's suffrage, we pause to rediscover the achievements of women.
Discover the forgotten story of Martha Matilda Harper, the immigrant servant who innovatively launched in 1891 modern retail franchising so that hundreds of poor women could change their lives. Find out why world royalty, U. S. Presidents and their wives, Bertha Palmer, Harp rites, Susan B. Anthony and the suffragists all adored Harper and her inventiveness.
Manatee and Sarasota community leaders have graciously agreed to help bring alive the people who influenced Harper. They include your favorite characters -- Susan B. Anthony, Bertha Palmer, former Congressman John Van Voorhis, Daniel Powers, Andrew Carnegie, John D. Rockefeller, Mary Baker Eddy, and the many poor women whose lives she changed. Look forward to hearing the voices of Debra Jacobs, Sarah Wertheimer, Susie Bowie, Luz Corcuera, Diana Shoemaker, Robert and Marlene Blalock, Amanda and John Horne, Ashley Brown, Terry Brackett, Paul Tarantino, Jeanie Kirpatrick, Ed Childs, Janene Amick, Norm Greenspan, Jim Bruen, and many others.
Enjoy this premiere production from 4-6 PM on February 23, 2022. See you at Stone Hall at the Manatee Performing Arts Center. Bring your friends and students. What a gift for the holidays to celebrate this woman of achievement in a year when we celebrate the 100th anniversary of women's suffrage.
Sponsored by Florida - Canandaigua National Trust Company
Venue
Stone Hall
502 Third Avenue West
Bradenton FL 34205